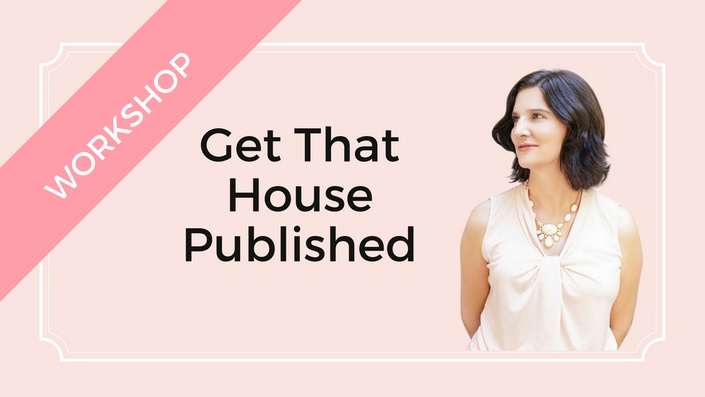 Get That House Published
Learn How to Successfully Pitch A House to Magazines & Websites, with Step-By-Step Strategies from a Pro Editor In Chief!
Watch Promo
Do you want to dramatically increase the chance of getting your house -- or a client's house -- published?
If you've ever tried to get a house published in magazines or websites, you already know how hard it can be. There's so much competition, and editors get pitches all the time for fantastic houses. I know this because I was a shelter magazine editor in chief.
You need to grab editors' attention and make them want to publish the house you're pitching, no matter what.
That means you need to pick the right publications for your house, write an irresistible pitch letter, and take amazing scouting shots. You need to convince editors to choose your house over all the others!
And that's where this workshop, Get That House Published, can make all the difference. Following my insider tips, templates, and examples from these 22 video lessons, you can WOW editors and convince them they should publish your house, too.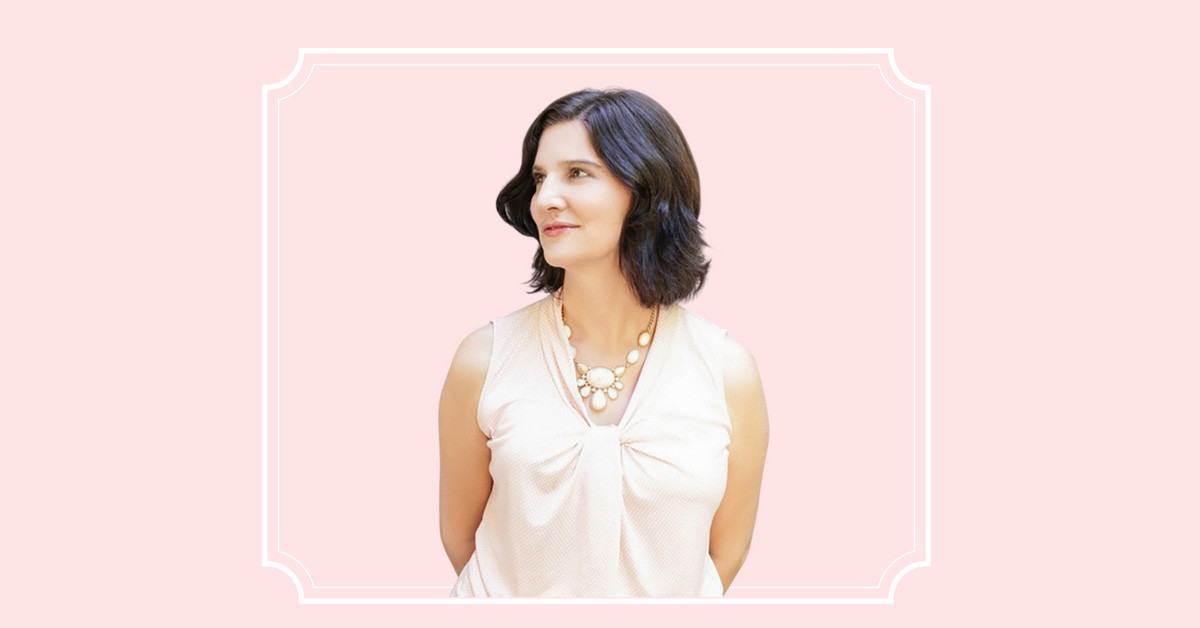 Hi, I'm Travis Neighbor Ward!

Getting my own work published changed my life -- and it made me want to help others get published. I'll tell you how I published hundreds of houses. But first...
Does This Sound Like You?
Do you have a house that you think is ready for publication, but you're not sure if certain magazines or websites are "out of your league" and that doubt is keeping you from pitching it to editors?

Do you want to stop feeling overwhelmed by the idea of trying to get your house published, because you "don't know editors" or haven't been published before?

Have you been published in local magazines and want to make the leap to national and international publications?

Do you need to learn how to do the things required of getting a house published — such as writing a convincing pitch letter and submitting scouting shots?


Do you want to make pitching houses an easy process that you can repeat over and over again?

If you answered "yes" to any of those questions, then this workshop will make it 10x easier for you to get published! Plus, I'm going to help you save time and money by pitching faster and better.
And there are bonus extras! (Keep scrolling to find out what they are and see a list of all the lessons...)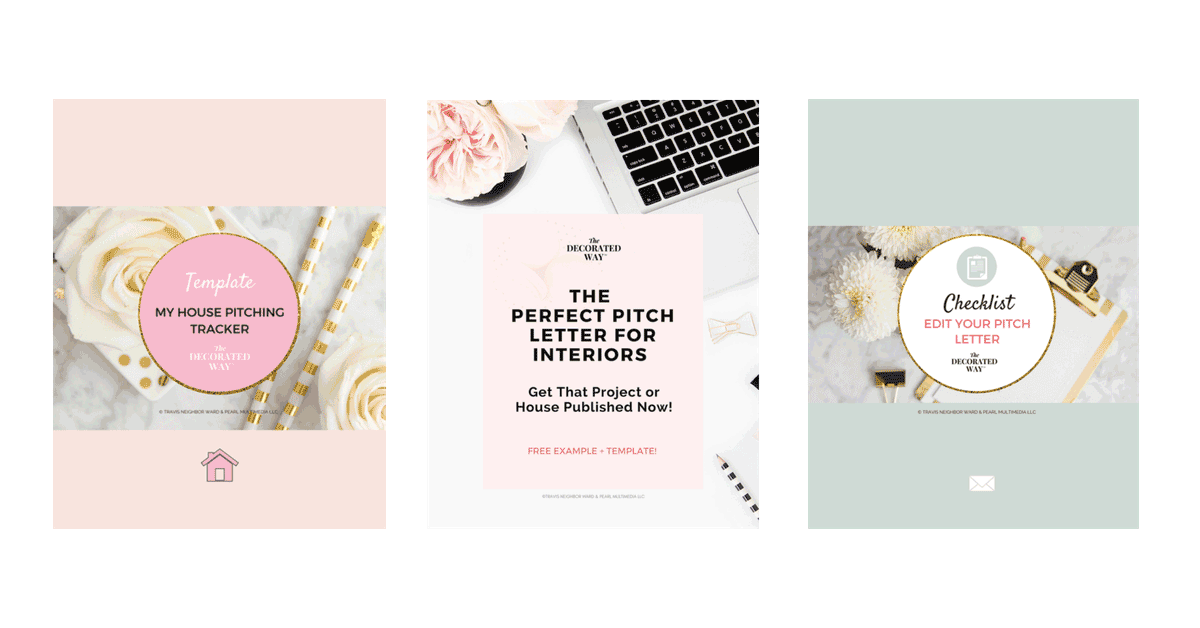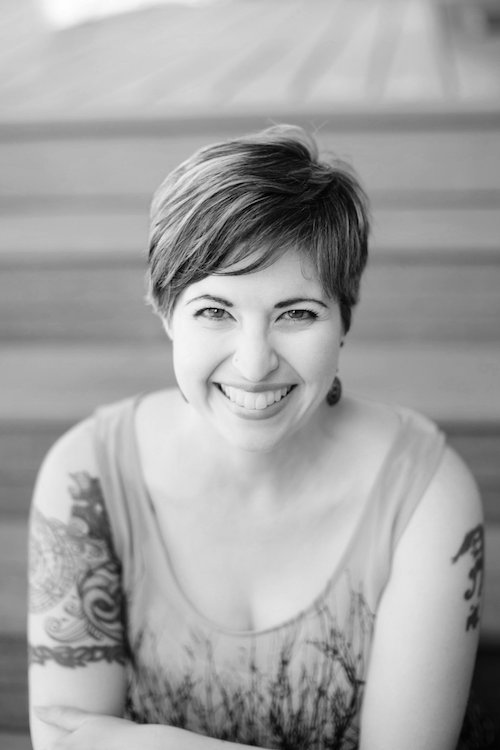 Here's what interior designers are saying:
"Travis has been so valuable in understanding the best approach to pitching projects to magazines. The House Published program walks designers through every step of the publishing process, from preparing your shots to finding the right people to contact, to following up.
Her experience as a publisher establishes her as a trusted source, and it is clear that she truly knows what she is talking about as she guides you through this process. Travis has a very soothing, authoritative voice that is reassuring and confidence-building, giving the comfort needed to submit the project and be okay with it if it doesn't get published the first time.
Knowing the reasons, the schedules, and the number of submissions received helped prevent the "rejected and give up" syndrome, and helped me move on to the next option with energy and excitement. I am working through my first pitch now, and have sourced out my next option if things don't work out right away with the first choice.
The best part is that I don't feel bad about it. I feel optimistic, informed, and ready to go! I never would have known where to begin without this course. It's a must for every designer!"
- Rachel Waldron, Owner of Waldron Designs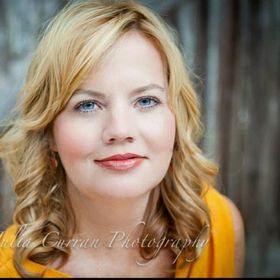 "Travis Neighbor Ward is a real asset to interior designers -- as an editor, a marketing pro, and a coach. When it comes to anything related to interiors and lifestyle, she knows her stuff! Plus, she's great at helping people reach their goals. You don't need to be tech-savvy to learn Travis' tools and strategies because she makes it so easy. I'd recommend her services to anyone looking to improve their blogging, publishing, and marketing."
-Gretchen Edwards, Owner of Gilstrap Edwards Interior Design
I created this workshop to make pitching houses easier for you.
With Get That House Published, I'm giving you all the tools and tips you need to present your house in the best possible way to editors -- and win them over so they will actually publish it.
Get That House Published is the one workshop you need to produce savvy pitches that interior design editors will love.
This workshop includes 22 self-paced video lessons that you can watch online whenever you want. You get one-year access, and if I add additional content in the future you won't have to pay more. On average the videos last about 5 to 10 minutes each. I designed them to be short so you can easily follow through. Overall the workshop will take you just under 2.5 hours...
You can watch the videos back to back, or one at a time when you have a few minutes. It's that simple. And by the end you will be pitching your house to editors!
In addition to the videos, I'm giving you exclusive worksheets and templates, and weekly access to me via the comments section in the workshop.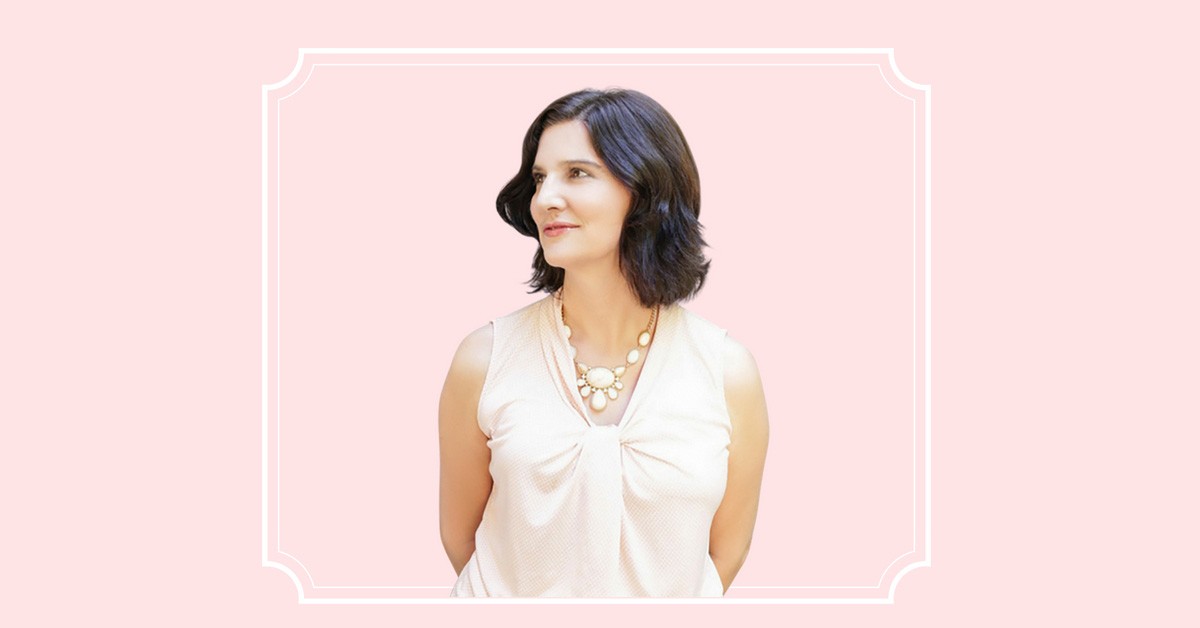 I know how it feels when you desperately want to get published...
When I first started my magazine career, I was desperate to become an interior design writer and editor. But I was too afraid to ask editors how they did their job... It seemed like there were "insider secrets" I just didn't know...
I hated the feeling that other people were getting their work published and I wasn't. I became determined to learn how the system worked, and how to master it so I could achieve my goals....
Over the next 25 years I moved up the editorial ladder and wrote for lots of magazines and websites. I learned exactly how the house pitching and publishing process really works....
When I became an Editor in Chief, I was thrilled to have the power to choose what went into each issue!
Since I started back in 1995, I've published hundreds of houses, and worked with hundreds of interior designers, architects, bloggers, and PR people.
Over time I discovered that some people were doing a much better job at getting my attention! And it wasn't just because they were famous designers, although I have worked with many of them...
It was because those people were crafting their pitches to make my work easier. That made me want to help them get published even more... So even if I couldn't fit in their house as a feature article, I'd find another way to publish their house.
Being an Editor in Chief made me want to share what I learned with people like you, so you can maximize your chance of getting your work published, too.

Now I'm going to share all my insider's secrets with you in Get That House Published...
Then you can apply what you learn in this workshop, and pitch your house as a feature, as part of a roundup, and more.
This workshop is designed to help you reach your publishing and marketing goals. When you reach your goals, I know I've done a great job. I want to help your interior design project get all the attention it deserves.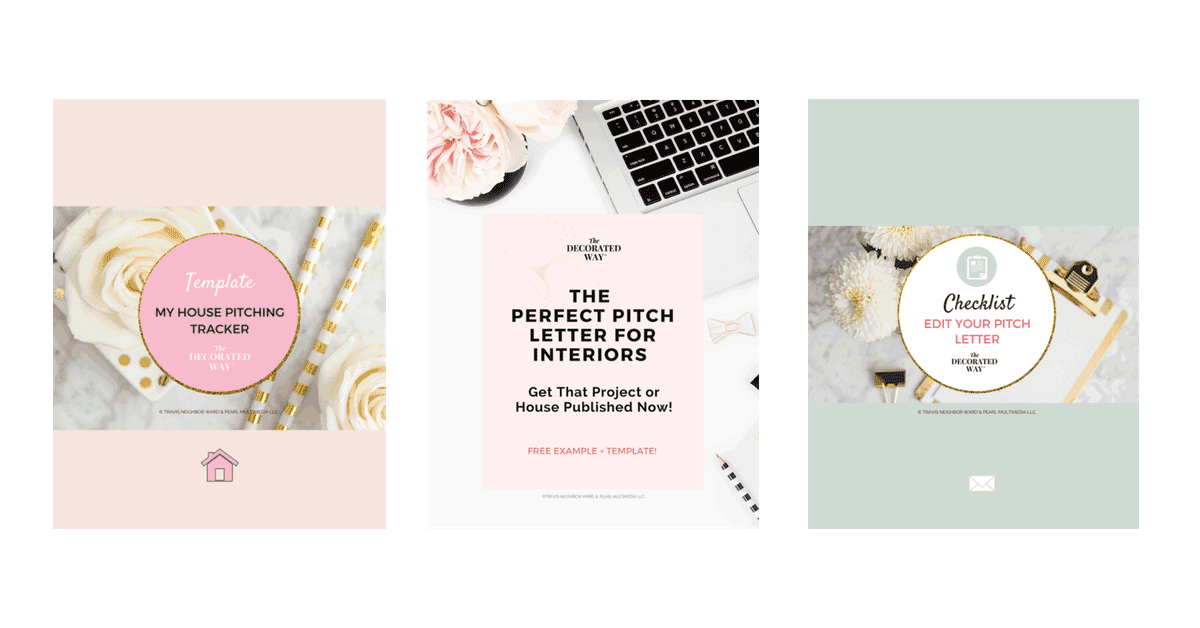 BONUS!
In addition to the 22 videos in this workshop, you also get:
1. Exercises designed to help you take action after you complete a lesson.
2. The Perfect Pitch Letter for Interiors Template, with examples and easy fill-in-the-blanks.
3. The House Pitch Tracking Template, so your files stay super organized from Day One.
4. The Edit Your Pitch Letter Checklist, to make sure your house pitching letter has all the ingredients you need for it to grab editors' attention and make them want to publish your house.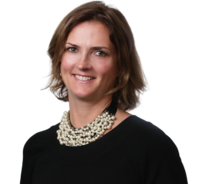 "Travis is my go-to for the latest on content marketing, blogging and publishing. She is an expert at editorial marketing and highly skilled with the latest tools and technologies. Plus, she can explain it all in an engaging and effective manner to help you execute your own strategies to meet your goals."
-Stephanie Fitzsimmons, PR executive
A Brief Overview of What You'll Learn and Do in Get That House Published:

During the workshop you'll analyze your house to decide on the best ways you can pitch it to editors -- for features, roundups, and more. I'll guide you through understanding how to tell a compelling story about your house by highlighting its best features.
Also, I'll go over the pros and cons of getting publishing in magazines vs. websites in general -- plus I'll tell you how you can get one house published in many magazines and websites.
Then you'll make a list of scouting shots and style the house, based on my instructions. After that you'll shoot the scouting shots (watch the preview video below!), edit, and format them so they load fast for editors.
I'll walk through these things step-by-step so it's easy. I'll show you exactly how to name the files so editors will love you for it, and the best way to make the images available to them.

I'm also going to walk you through deciding on the best publications and websites for your house. You'll come up with your Top 20, 10, 5 and Number 1 choices! Then you'll organize all your files, write your short bio, and write a convincing pitch letter to editors. Woohoo!!
Next you'll email your pitch letter with photos to an editor and follow up. They're going to be WOWed by your very professional submission!
...But if an editor decides not to publish your house, you won't sit around wondering why. Instead, you'll know how to re-pitch your house to another editor right away.
And if you have questions about the house publishing process, I'm here to answer them!
Who This Workshop Helps

This workshop is for anyone who wants to get a house published in magazines and on websites. That includes:
people who have never been published before

people who have already been published, and want insider tips and strategies

interior designers

architects

bloggers

homeowners


PR people working for clients.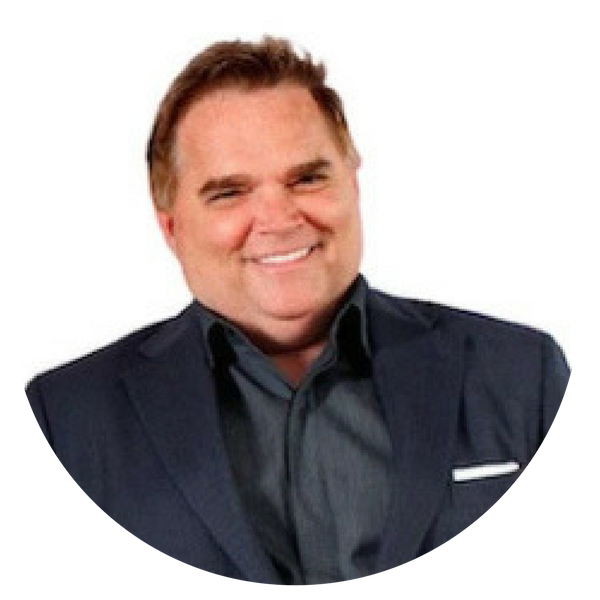 "Travis Neighbor Ward is one of the best editors and writers I've worked with over decades."
-Tony Conway, Owner of Legendary Events Inc.
Course Curriculum
Introduction
Available in days
days after you enroll
BONUS Materials
Available in days
days after you enroll
Section 1: Analyze If Your House is Ready to Pitch
Available in days
days after you enroll
More Things You'll Learn In Get That House Published
After you take this workshop you'll know everything you need to get your house published, including how to:
analyze your project like an editor, so you can pitch it to editors better...

re-pitch the same house to different editors, including DOs and DON'Ts...

identify which publications are the best match for your house, plus the best times of the year to pitch your project to them...

decide if you want to pitch the same house as a feature or in many other ways, such as seasonally or for roundups...

organize ALL the important information about your project before editors ask for it...

shoot, edit, and optimize scouting photos...

style the house for a photo shoot without wasting money...

quickly create file names that will make your work — and the editor's job — so much easier...

store and organize your photos on Dropbox, so editors can easily access them (yes, there is a better and worse way to do this!)...

keep track of pitches so the process stays fun for you...

craft a short bio that will impress editors...

write an amazing pitch letter that WOWs editors...

edit and proofread your pitch letter before you send it...

put homeowners' minds at ease about getting published (if it's not your own house)...

follow up with editors after you submit your pitch...

and more...
My Guarantee to You
I'll be happy to issue you a refund within the first 30 days after your purchase date if you're unhappy and think it won't help you reach your publishing goals.
Your Instructor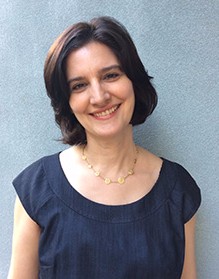 Hi! I'm Travis Neighbor Ward. I'm a seasoned pro when it comes to producing high-quality content and websites, both for editorial and marketing projects. I've worked as an award-winning magazine editor-in-chief and national magazine writer for 25 years, as well as a pro blogger, and content marketing pro.

I was the Editor in Chief of The Atlantan Magazine, and the Home & Garden Editor of Atlanta Magazine. I was also the Editor of Atlanta Magazine's HOME, and a Senior Editor at Departures Magazine in New York City.
I'm also a bestselling author who has published nonfiction and fiction books, among them 550 Interior Design Blog Post Ideas. I know how to tell great stories, which is essential in today's world of content marketing.

Plus, I've taught at colleges and language institutes worldwide, including Lesley College and Fisher College in Boston!
What I like most is to help others succeed at achieving their dreams and goals. So I've developed a simple, easy-to-follow method that makes learning fun and productive.
Here a sampling of some magazines and websites where I've worked and been published:

Frequently Asked Questions
When does the workshop start and finish?
This a self-paced online workshop. So it starts and ends when you want.
How long do I have access to the workshop?
After enrolling, you have one-year access to this workshop - across any and all devices you own, as long as they have an Internet connection.
What equipment/tools will I need to complete the workshop?
You need access to a computer, tablet, or mobile device; Internet access; and an email account.
Will I get access to the full workshop all at once?
Yes. Additional bonus lessons and materials may be added over time, but all of the course lessons are available upon enrollment. If I do add things to the workshop while you're enrolled, you'll have immediate access to them at no extra charge.
What if I decide the workshop isn't for me?
I'll be happy to issue you a refund within the first 30 days after your purchase date if you feel the workshop isn't helping you.
What do I do if I need help?
If you need help with anything related to the workshop, please contact me at
[email protected]
Thanks!